Elektra Health and Sport Club Program is an automation program specially developed for health, sports centres, SPA's that have memberships.
With Elektra SPA;
· You can track you customers' continuity, development and how they taking advantage of your facilities.
· You can analyse your income, expenses and personnel performance.
· You can organise that both your facility and employees are working using the reservation system.
· Elektra, can be used at all establishments that have members, especially at; health, spa, sport centres, clubs, associations, schools effectively.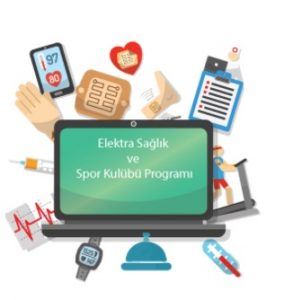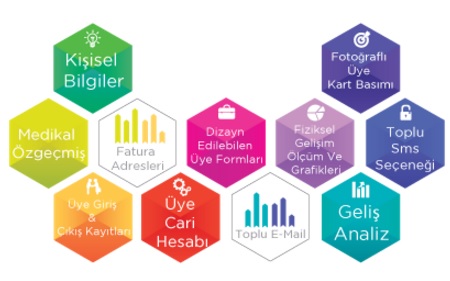 Detailed Member Registration Properties;
· Personal Information (Birthdays, Anniversaries)
· Medical History
· House, Work and Invoice Addresses
· Physical Development, Measurement and Graphics
· Member Entrance & Exit Records
· Development Analyses
· Member Checking Account
· Printing of Photo Membership Card
· Designable Membership Forms
· Collective E-Mail
· Collective SMS Option
Reservation;
· Outlook Styled Agenda
· Customizing Sport Halls or People
· Daily, Weekly, Monthly Display
· Repeated Reservation Identification
· Flexible Hours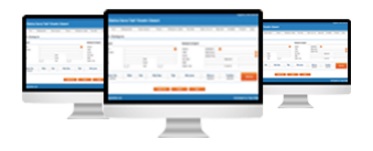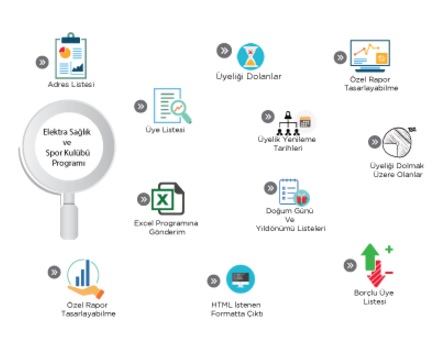 Detailed Reservation;
· Membership List
· Address List
· Indebted Member List
· Expiring Memberships
· Expired Memberships
· Membership Renewal Dates
· Birthdays and Anniversaries List
· Specialised Report Designing
· Transferring to Excel
· HTML Printout in the Preferred Format
Profitability and Income Analyses;
You can;
· Income and Expense Analyses according to Date
· Income and Expense Analyses according to Person
Income and Expense Analyses according to Process Type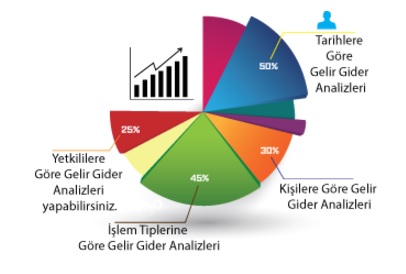 ---
Income and Expense Analyses according to Officials
Personal Programs;
· You can prepare specialised programs according to members' needs and state of health.
· While the member is undergoing the program you may track them from the touch screen or printer.
· Retrospective programs will be saved to allow you to track development.
· Can be used integrated with a card and biometric tracking system.
· Customer satisfaction can be increased with a Loyalty Program.
· Elektra's CRM, can be integrated with marketing and accounting programs.
Bize Ulaşın